South Auckland Subdivision Lawyer – How To Subdivide
Subdividing property is a good way to make money from your land.  Whether you want to sell off part of your section for another home, split your section into two, or create multiple titles for more homes.  Whatever your aim, given the legal complexities of creating new titles plus the process for achieving this, it is a good idea to talk to a South Auckland subdivision lawyer to make sure there are no mistakes.
What Is The Process To Subdivide Property In New Zealand?
Definition of Subdivision
Subdividing is the process of dividing a plot of land into separate titles for each new section. This gives ownership to the entity that buys that particular, smaller parcel of land.  To ensure that ownership of a specific piece of land is clearly understood, a new title is created by Land Information New Zealand which then forms the basis of any future transactions about that parcel of land.
To create the new title, the person or organisation that is subdividing the original plot of land must submit an application and a plan for the subdivision to LINZ.
If anyone has bought a house, they will have seen the details of the legal description of the land their house is built on. Their lawyer will have checked the details are correct before allowing their client to proceed.
Given the exacting legal issues at stake, it is imperative to talk to a South Auckland subdivision lawyer so they can help people through the process to avoid costly mistakes.
Why Subdivide?
There are numerous reasons that people want to subdivide their land.
For example, they may have a large section in a town where additional homes could be built. That is a valuable asset especially in these times of constrained house building. The shortage of suitable building land is often cited as a reason for the rising cost of homes.
Another situation is if a farmer doesn't want to farm all of his property. He can sell off some of his land to create so-called "lifestyle blocks". This keeps the land in an agricultural state rather than a big housing development.
In Auckland land that was formerly used for industrial or commercial activities can be re-zoned for a different use, typically, for residential building. This turns redundant brown-field sites into useful land for housing.
Legal Issues With Subdividing
The over-arching Act that affects subdivisions is The Resource Management Act.
The Act integrates both planning and subdivision controls so that all subdivisions receive a resource consent and comply with the local District Plan.
The Subdivision Process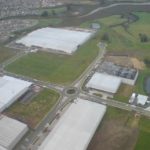 The first step before you commit to any significant expenditure is to ask your subdivision lawyer to confirm if you will be allowed to subdivide your land, and secondly, will it be practical.
While each property is different, the basic stages are much the same. The process is long and complicated and will need expert advice and assistance at most stages.
The various steps for subdividing land include:-
Getting resource consent from Auckland Council
Having a survey plan drawn up
Acceptance or sealing of the plan by the Council
Submitting the subdivision plan to LINZ
Having the plan approved by LINZ
Lodging the new titles with LINZ.
That seems relatively straight forward but each step requires a significant amount of work. The degree of work will vary depending on the location, size and requirements of your land.  For example, how much drainage do you need to have installed? Is electrical power available at the site. The list goes on.
How To Comply With The District Plan
The District Plan controls all local land development. Not all land can be subdivided so complying with the District Plan is essential.
Factors that affect potential compliance include:-
The zoning for your property
The proposed activity and whether it is a change of use
The total area of your plot and the minimum lot size allowed under the District Plan. In Auckland the minimum is now 480 sq metres for a single house down to 240sqm for Mixed Housing in an Urban Zone.
Any protected vegetation on your land such as native trees.
There are other factors too, so it is essential that you seek professional advice from surveyors, planners and lawyers who understand subdivision.
Is It Profitable To Subdivide?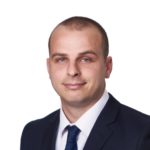 The answer is, "It depends."
As we have seen, there are considerable costs involved but the price that you could gain from subdividing your land depend on the location, the number of new titles and critically, the terrain.
Sloping land for example, is more expensive to add infrastructure to than flat land. You will need to pay engineers, surveyors and consultants for more complex land and subdivision.
Other unknown cost include any appeals that you might need to make, how many titles you are creating each of which will necessitate its own set of legal documents and processing.
Difficult locations or terrain are likely to incur delays, and resubmitting documentation.
You will also have to finance the works so you need to factor in lending costs too.
Summary
If you have a section of land and are thinking about subdividing it, talk to a South Auckland subdivision lawyer first before you do anything else. They will be able to tell you from the start if there is a possibility of subdividing your property. They cannot ensure it will be successful but they will at least be able to say if there is no chance.
Contact McVeagh Fleming in Manukau City. Their website is www.mcveaghfleming.co.nz