The Legal Help You Will Need For Business Acquisitions
Business acquisitions can be complicated and could result in low profits for your business.  The complexity of business acquisitions is one of the reasons why you need to hire a lawyer to help you.  There is a lot of legal help that you will need for the acquisition and it is important that you know what these points are so it is highly advisable that you look for business acquisitions lawyers in Auckland before you commit yourself to any legal documents and obligations.
The Tax Implications of Business Acquisitions
Many people assume that tax implications are something that their accountant will help them with.  However, merger and business acquisitions lawyers in Auckland will be able to help with this as well.  When you acquire a new company, you have to consider how the company needs to pay tax.  This is particularly important if the business is in a different location or industry compared to your primary business.
Different companies will have different tax structures and there are some taxes and even benefits that only relate to certain industries, or even companies of a particular size, or in specific locations.  The structure of the business can also affect the tax that they have to pay.  It is important that your lawyer is able to tell you about the tax implications before you actually acquire the business.
Creating The Sale Documents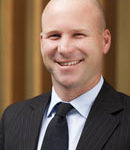 When acquiring a business, there are a number of forms and contracts which need to be created.  Often the standard Auckland Law Society Sale and Purchase Agreement will be used as the basis for the contract. However, some of the sale documents will be drawn up by the seller's lawyer, but there are others that you will want your own lawyer to create.  It is also important that you have your own lawyer look at the documents drawn up by the seller to ensure that you are legally safe.
The Due Diligence
When you acquire a company, you need to complete due diligence before the transaction is finalised.  Due diligence is the process of checking that everything about the business is what the seller has said.  A business lawyer will know what you legally need to check and also what would be good to check.  They will also have access to data and documents that you might not be able to access.
Differing Legal Frameworks
If you are acquiring a business from a different country, there are going to be different legal frameworks.  The laws and regulations governing the business in one area could be very different to the ones in your area.    A lawyer will be able to tell you what the legal implications of the different frameworks will be.  In this case, you will need a lawyer who has ties with overseas lawyers who are experts in business acquisition in that country. One of the main business acquisitions lawyers in Auckland, McVeagh Fleming, has ties with top law firms around the world via their membership of Ally-Law alliance.
If you are acquiring a company and will continue to run it in a different jurisdiction then the lawyer will be able to determine how this will affect the structure of the company.  They will also be able to advise on whether you should look at registering the company as a subsidiary of your business or merge them into one.  Each of these options will have their benefits and drawbacks that you will need to know about before you acquire the company.
Business acquisitions can be complicated and you need to look for business acquisitions lawyers in Auckland to help you with this.  A lawyer will be able to complete due diligence and advise on the legal and financial ramifications of the purchase.